Klyk is proud to announce our nomination for the 25th annual Webby awards! This serves as a testament to our ability to foster social connections and build communities online. This represents a very exciting time in our journey and we look forward to sharing our accomplishments every step of the way.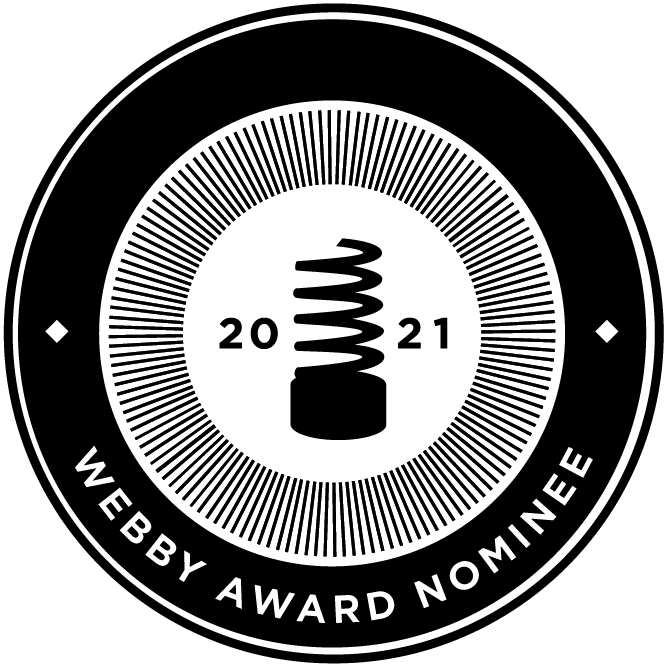 We will forgive you if you haven't heard of the Webby Awards. At most, you have seen a site proudly display its nomination or award without much context. The webby awards have been around almost as long as the web itself. The awards started in 1996 by the International Academy of Digital Arts and Sciences. Created to recognise excellence across the web, the awards are often referred to as "the Oscars of the Internet". Held every year, The Webby Awards are judged by over two thousand industry experts, scientists and tech innovators.

The awards are presented across several different categories. These include websites, advertising and media, online film, video, mobile sites and apps, and social media. Nominees are in great company, with previous nominees being among the top brands globally. Digital stars such as Google, Nike, Spotify, NASA, and Instagram are all previous nominees. As you can imagine, getting nominated is no easy feat, in fact only around 10% of submissions actually get selected for nominations. Klyk is now immortalised in Internet history.
Klyk's nomination represents the Apps and Software category for Event Planners. Klyk is known for its user-friendly interface and simplicity for allowing hosts to launch their own online events. This brought our platform recognition and was a primary reason for our nomination. Our vision for Klyk is a platform that enables the growth and development of online communities. These communities form around the things that matter most to them. There are countless event management platforms out there on the web but Klyk's focus on community is what makes us different.

Klyk's official nomination has given the platform well-earned status as an industry leader in events management. This isn't about bragging rights, it serves us with encouragement that we are on the right track. By providing our users with the tools they need to host great events, we help them build online communities. With the pandemic drastically changing the way events are managed, it is now more important than ever to connect with people online. This is where Klyk shines through and it is great to get some recognition from the best.
With our nomination now etched in the digital history books, Klyk's story is only beginning. We plan to leverage what makes the platform great and double down to best serve our creators, innovators and users. This means providing more tools for our hosts to make their events even more successful. This also gives our users more options to engage and interact with their favourite presenters. We would like to thank all our users, both our community hosts and audience members. You have built the Klyk platform to what it is today and look forward to a bright future of incredible online events.